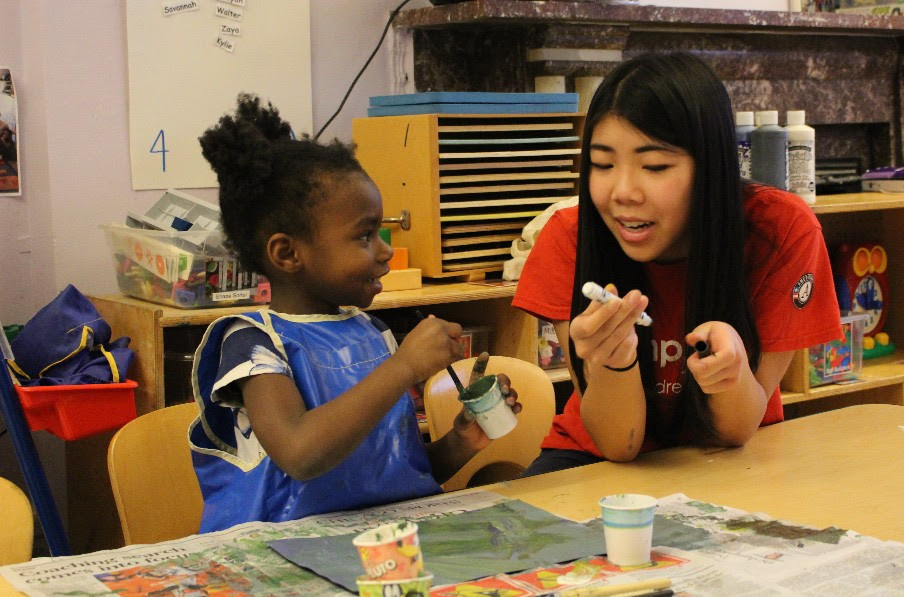 Undergraduate Students
Bringing education to life
Civic engagement not only helps students enhance their learning, but it also helps them gain experience, develop skills, and prepare for a lifetime of effective citizenship
Step Outside the Campus Bubble
College is an important time to explore the world, but many graduating seniors report regretting that they did not get off campus more often. CCE offers a wide range of opportunities to help undergraduates bridge the divide between "town" and "gown." Through quarterly trips to key sites across the city, NU in Chicago introduces students to Chicago's history, politics, and cultural diversity as well as the challenges facing this and other urban centers. Meanwhile, through sustained co-curricular opportunities like Jumpstart and AMPED, students connect with communities beyond campus on an ongoing basis, while working toward greater equity and justice.
High-Impact, Hands-on Learning
Community-based learning is a "high-impact practice"—meaning, it's been proven to deepen learning and increase student engagement. CCE designs educational experiences which enable undergraduates to learn from community experts and practitioners, practice their disciplines in real-world settings, and connect with community organizations in meaningful ways.
But civic engagement work can be messy and demanding. It requires complex thinking, communicating across difference, and the ability to mobilize people around a common purpose. CCE programs help students acquire the requisite skills to make a positive social impact, while critically examining their own approaches to engagement.
Engage Chicago, an immersive summer field study program, and the two-year Civic Engagement Certificate Program offer intensive study – and hands-on practice – of approaches to change. In addition, CCE supports and promotes classes across a range of disciplines that integrate civic engagement themes and practices into traditional academic coursework. Examples include: Migration, Detention and Sanctuary (Asian American Studies); Saving the Census (SESP); and The Art of Nonfiction: Exploring Writing for Social Change (Cook Family Writing Program).
A Range of Opportunities for Social Change
CCE works to cultivate a culture of informed civic engagement on campus. The Center's award-winning NU Votes initiative has helped Northwestern students become national leaders in voter engagement. And CCE's Student Fellows help promote engagement opportunities on campus, and support student engagement initiatives.
Meanwhile, graduating seniors interested in considering public interest careers or continuing to develop their own civic leadership skills can participate in the NU Public Interest Program (PIP), a year-long paid public service fellowship program which integrates professional development with alumni mentorship.
From move-in day to post-college opportunities, the Center facilitates mechanisms to help every student find their own purpose, and develop rich, full lives – not only as students, but as lifelong citizens.
To learn more about student opportunities for engagement, see Programs and Services.